Motif Sonata Pinot Noir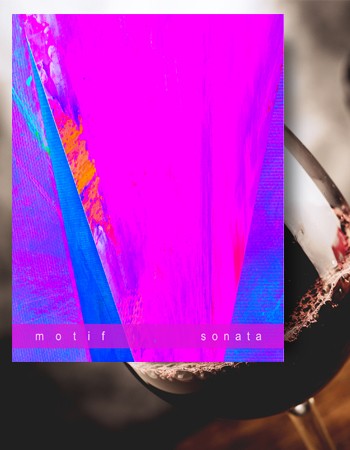 Sonata is a different wine than it was many months ago, and that is the wonder and wisdom of wine. We cannot rush the sublime hand of nature continuing the creative process... we wait in awe.
Our Sonata Pinot Noir is a natural wine from a natural vineyard created in a natural winery. That is a an astonishing triumverate ~ incredibly rare, even it exists anymore.
Sonata proves to be the quintessence of the varietal. Nowhere on this beautiful planet exist more favorable conditions to manifest this most illusive of all wines.

Sonata :: 100% Pinot Noir, Sonata derives from the 1.2 acre motif vineyard at Carmody McKnight. All the significant soil types of the world's renowned vineyards, especially the Burgundy grand cru, exist in these extraordinary mountain vineyards. Limestone, the wonder soil calcium montmorillonite, as well as a back-yard volcano provide the most mineral and nutrient rich of soils -- prodigious terroir for the perfect Pinot Noir. A few miles from the Big Sur coast, these vineyards, anomalously, enjoy more days of sun than any area in California, creating the purest varietal expression in the purest of environments.
Harvest Date: October 2, 2007
Block: Motif Cabernet Franc & Motif Merlot
Barrel Aged: 46 months; Unfiltered, Unfined
Bottling Date: October 26, 2011, Reserve Bottling
Alcohol: 14.6%