Cabernet Sauvignon
au naturel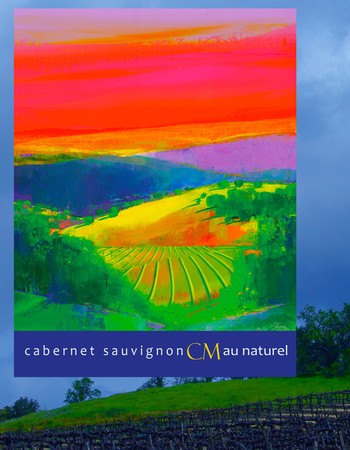 2010 Cabernet Sauvignon
terroir driven, hand-crafted

Cabernets from the renowned vineyards of Carmody McKnight Estate Wines, recognized as the most mineral and nutrient rich in the world with its rare soils, became number one in the number one wine competition in California. Fifteen of the most qualified judges awarded our wines 100 points -- a perfect score. The average score of 50 judges was 98.
Renowned for its pure, profound varietal expression, our Cabernet Sauvignon is a champion. This 100% varietal nourishes in the rare volcanic, calcium montmorillonite, and limestone soils of our mountain vineyards. Volcanic? Yes, our vineyard is the only major vineyard with its own volcano! In fact... three volcanoes! The richest of soils -- the richest of wines... with bare use of distracting oak.
These soils, unique in the world's vineyards, coupled with perfect microclimates create a Cabernet Sauvignon unparalleled in structure, balance, and quality. The Cabernet Sauvignon from Carmody McKnight is not only estate grown (only 2% of the wines in California are estate-grown) but also derives from an exact site within the vineyard and therefore limited in production. As with all of our wines, our commitment to pure 100% varietal has been maintained since the first bottling. How else is the terroir experience even a remote possibility? And it is about terroir -- as this is "natural" winemaking without the addtion of any chemicals or obfuscating manipulation.

This combination of estate-grown and 100% varietal is almost non-existent in California but is at the essence of our approach to wine-growing and making, where the authentic varietal/terroir experience is pursued as passionately as it is revered.

We are also strongly committed to mineral-rich, sustainable viticulture, and our vineyards, stunning in their beauty, are the prime example of this unparalleled endowment. Carmody McKnight derives from original, own-rooted, ungrafted, non-GMO grapes with no chemicals in the vineyard or in the wine. Truly sustainable from a natural 30-year mineral-rich vineyard to a natural non-factory winery -- an above ground cellar guaranteeing native yeasts and classic wine making with real glorious flavors.

But it is not adequate to be sustainable for the year in the vineyard alone; we believe it is essential that the wine be created sustainably – yes, a necessity for pure hand-crafted winemaking. Our winery is constructed from straw-bale with walls that are nearly three-feet thick requiring no heating or cooling -- sustainable in function and purpose.

As it is the uncompromising practice with our winemaker, Greg Cropper, all our wines are racked clean with meticulous attention to quality control. We are known for creative detail and pure craftsmanship in the true spirit of the word -- our wine is hand-bottled and hand-labeled, unfiltered and unfined.

Our Cabernet Sauvignon is hand-bottled in a series of editions, as if it were fine art… which in fact it is. The Cabernet Sauvignon is certainly the essence of hand-crafted; the term is correctly used in this case. Greg Cropper carefully and tirelessly evaluates each barrel storing the wine in our sustainable "natural" winery for over four years in the most judicious aging program designed for any wine. A barrel is employed only when absolutely ready and fully evolved. It is in its intrinsic nature that each barrel finds its own course to final maturity. This necessitates bottling the wine in consecutive "editions."

Harvest Date: October 21, 2010
Block 5 – 2.9 tons per acre
Oak: 80% French, 20% American, 15% New
Bottling Date: March 25, 2014
Production: 187 cases, Edition One
Wine Specs
Varietal
Cabernet Sauvignon